Description
✨GTXR et Freego DK200✨
Vélo électrique à gros pneus 20 pouces * 4.0
Vitesse maximale : 48 km/h 
Autonomie : 45-65 KM (électrique pur)
Paramètres du moteur : 750-1200W 48 V sans balais haute vitesse
Paramètres de la batterie : 48 V 20 AH
Suspension : Fourche avant
Freins : freins à disque hydrauliques avant et arrière
Couleur : Noir
Taille de l'emballage (longueur, largeur et hauteur) : 145*33*86 CM
Poids du colis : 35 kg
Convient aux adultes et aux adolescents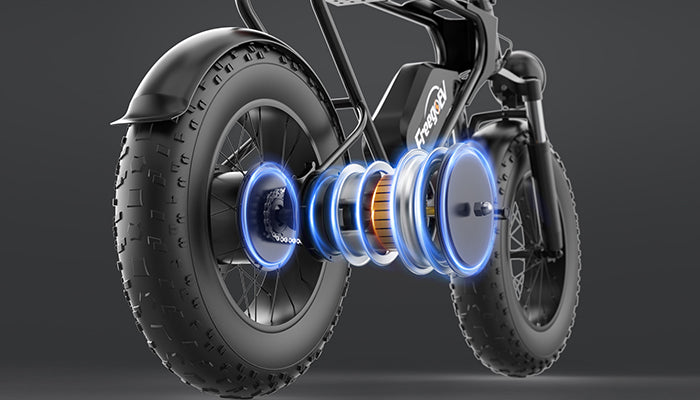 Moteur sans balais 1200W
Le moteur puissant à l'arrière du vélo électrique 1200W (960wh) est conçu pour vous offrir une expérience de conduite plus stable, plus rapide et plus folle et des défis de conduite passionnants pour les sports tout-terrain.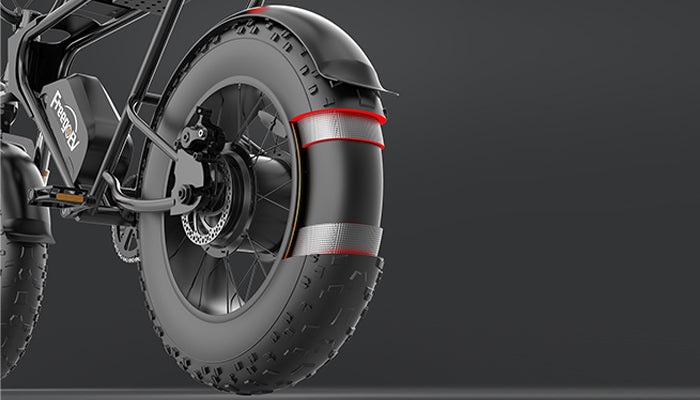 Gros pneu gonflable de 20 pouces
Le gros pneu pneumatique de 20*4 pouces a une plus grande zone de contact avec le sol, ce qui augmente la force de friction tout en conduisant de manière plus stable et plus sûre dans les montagnes et la neige.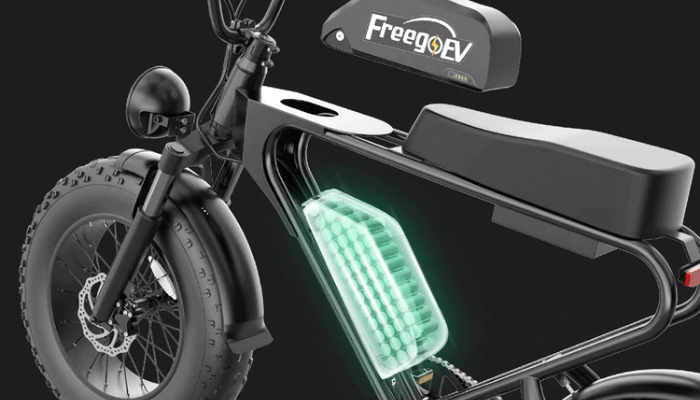 Batterie au lithium amovible
La batterie au lithium intégrée de 48 V 20 Ah couvre une autonomie allant de 50 km à 100 km. Beaucoup pour une journée d'aventure et vos besoins quotidiens. Retirez la batterie avec la clé et chargez-la facilement chez vous ou au bureau.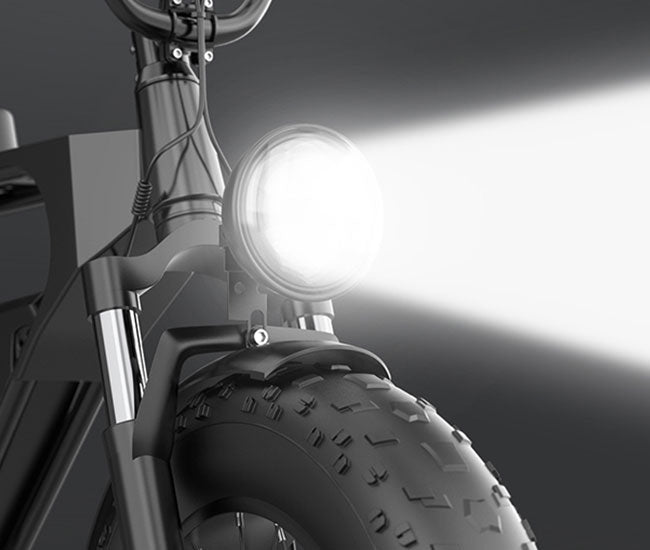 Phare haute intensité

Écran multifonction

Frein à main antidérapant

Suspension avant
Reviews
Fast solid quality. Missing part but no big deal Fast bike I have lots of fun with it so far
I love these bike it's fast solid built. Missing small part but no big deal so far so good I really enjoyed it
Awesome Bike
Bought this bike for 1300 after the 100 coupon. Bike was delivered in 3 days and I have to say this bike is solid. Does 32mph which is just fine. Mine came with front and rear hydraulic brakes. Very comfortable ride and the 20 ah battery gets you around awhile.
Excellent value
The ebike is relatively easy to assemble, but just in case, we assembled and then took to bike shop for tune up. Brake adjustement was a bit beyond us and the directions are clearly written by someone who is not conversant in English. But the bike performs well - comfortable and lots of range. Would recommend to anyone looking for a solid cruiser that can go miles and miles. We have done 80 miles on first battery charge and still at about 40%.
E bike
It's a nice ebike other streets doesn't really climb hills don't think it's an off road bike at all but very nice on the streets top speed on flat ground 34.5 mph can't complain about that
GET A TOMOFREE!!! NOW!
I have nothing but good to say about the TOMOFREE E-Bike! First and foremost, the bike came packaged very well, in excellent Brand new condition- as advertised- with no missing parts. I was exceedingly surprised on how large the bike is in person and the assembly was a piece-of-cake to put together! The Manufacturers are top-notch with the old-school sleek design of the bike and its built very well! I love people who are good at what they do and I've waited a long time to get a great running Electric bike and I'm so glad that I chose TOMOFREE! It's really truly a great product so far since arriving today. The delivery seemed just a little long, but I believe it was just because I was so anxious and could not wait until it came, lol. Finally! I was shocked on how powerful the 1200w motor delivers so much thrust with little effort on the throttle and hope that it lasts a long time (I Got up to 30 MPH on PA 2). I highly recommend getting a TOMOFREE! Thank you Zora Direct for providing the delivery updates And TOMOFREE for building a GREAT Bike!!!

GTXR & Freego DK200 20 pouces gros pneus tout-terrain vélo électrique vitesse 48km/h 750-1200W 48V 20AH 32Kg moteur sans brosse à grande vitesse
€1.599,00